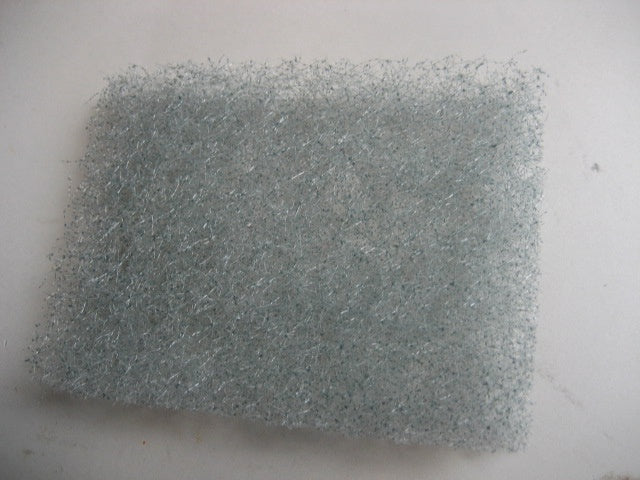 Mortar Net Weep Vents
Save

Liquid error (snippets/product-badge line 32): Computation results in '-Infinity'

%
Keep your masonry projects well protected for years to come with quality, mesh, weep vent inserts from Discount Contractor Supply. The open weave design allows air to circulate freely and damaging moisture to migrate directly to your weep holes. Moreover, the large selection of colors ensures the finished look of the wall is enhanced.
Weep Vent Insert Special Features:
90% open-weave polyester mesh
Effective Insect Barrier™ and HouseNet™ technologies offer increased durability and protection
Large selection of available colors to match mortar hues and create a finished, professional look
Sold in tear-off sheets for quick and easy job site handling
Flame-retardant treated
Custom sizes available upon request
Use Cases
A cost-effective solution, these mortar net weep vent inserts are designed to act as an effective barrier against debris, rodents, and other pests while ensuring moisture and air can still circulate freely within the cavity. Additionally, the compressibility of the mesh material ensures completely filled weep hole and a strong, permanent bond without supplementary fasteners or adhesives. Standardized size allows for use across both standard and utility bricks, making them the perfect choice for any job site, and any project.
Learn more about this product's special features and benefits below.
By preventing pressure differentials and the buildup of moisture within the wall, weep vents:
Prevent unattractive efflorescent residue from building up on surfaces
Halt spalling caused by freeze and thaw cycles to preserve the integrity of your work
Keep basements dry by allowing moisture to migrate out of the cavity both quickly and effectively
Additional Benefits
Lightweight, easily handled construction
100% compatible with standard designs for quick and easy installation on both new and restorative construction projects
Can also be used to improve air circulation at the top of the wall
Weep vents will not degrade, rust, or react in any way with most common building materials, protecting builders and designers from legal issues caused by moisture damage
Some color options contain additional ultraviolet (UV) stabilizers to resist damage caused by sunlight.
Mortar Net Weep Vents FAQ's
Can I leave my weep holes unsecured?
You can, but your walls will have no protection against pests or damaging moisture, and you may be called back to the job site to perform costly repairs. Not to mention the headaches of trying to appease unhappy clients.
Can I use caulk and mortar instead?
No, weep holes should never be sealed with caulk and mortar only. Holes are still necessary to drain water and ventilate the space.
Can I use steel wool instead?
While traditional steel wool may be used, it will need to be refilled regularly as animals will pull the material from the wall to gain access. The permanent adhesion of these weep vents prevents that problem from happening.
How many inserts are required for my project?
Depending on the scope and requirements of your specific project, many experts typically recommend placing weep vents above doors, windows, and every 16 to 24 inches on walls.
Mortar Net Weep Vent inserts are most effective when installed by a professional. Browse similar products below or continue shopping for all your contractor supply needs!